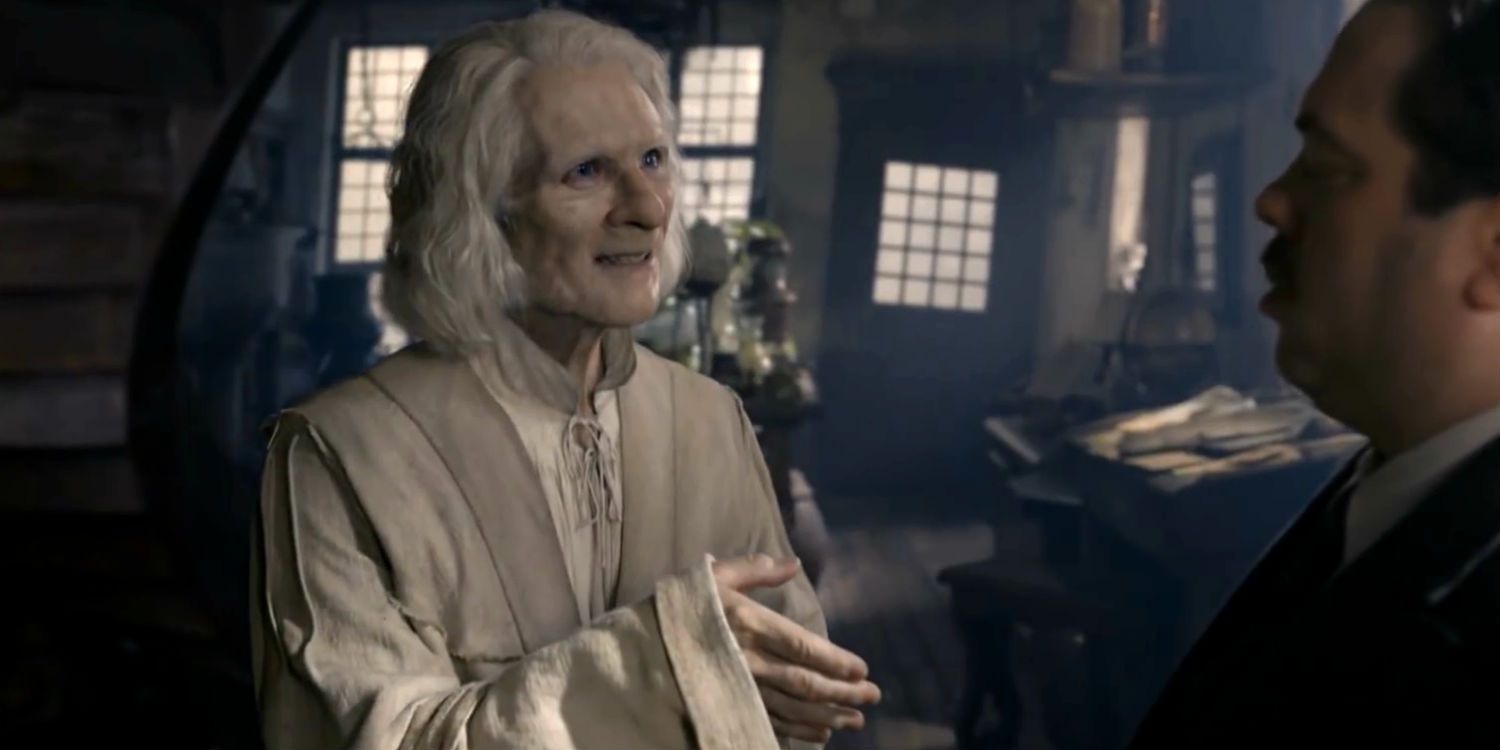 This prequel to the Harry Potter series finally introduces us to the infamous character Nicolas Flamel, the immortal alchemist who creates the Philosopher's Stone (called the Sorcerer's Stone in the U.S. releases). Flamel is one of a handful of characters in the Harry Potter universe that is actually based on a real person.
The real Nicolas Flamel, who lived in the 14th century was really a French scribe whom many thought was an alchemist. Rumor was he actually did create a Philosopher's Stone, although this is obviously the stuff of legend.
In the film, he is played by actor Brontis Jodorowsky.
This may actually be a reference to his father, director Alejandro Jodorowsky. His father's films include "El Topo", and "The Holy Mountain". Especially in the case of "The Holy Mountain", Alejandro Jodorowsky is a filmmaker known for using heavy occult imagery in his films. In The Holy Mountain, his father played an Alchemist as well.